Soccer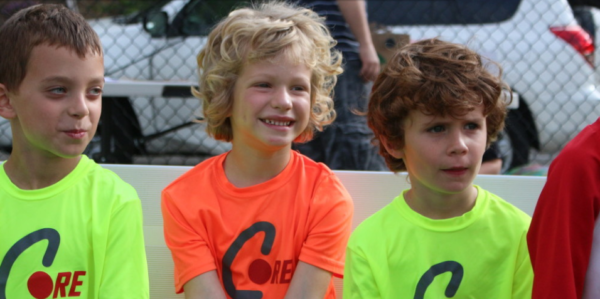 LOCATION: Newport Coast Elementary, 6655 Ridge Park Rd. Newport Beach, CA 
DATES: March 18th – June 3rd

PRICE: $305
TIME: 10:30 – 11:45 AM

**Pre-K Class: 10:30-11:30 AM 
AGES: Pre K – 3rd Grade
**Pre-K starts @ 3.5 Yrs. Old 
Clinic Structure 
Clinics will provide an introduction to the fundamentals of soccer, such as shooting, dribbling, passing, and main rules and positions (goalie, defense, offense, and mid-field). We believe soccer offers children a wonderful opportunity for a child to improve body control and learn what it means to be part of a team!
Warm-Up: (5-10 minutes): 
Warm-ups will include plyometric and strength conditioning exercises, such as resistance running, ladder drill, and dot drill. These exercises are designed to increase overall speed, agility, and coordination.
Basic Skill Development: (15 minutes)
Skill development could include dribbling, passing, or shooting practice.
Introduction of a New Skill or Concept: (15-25 minutes)
Possible skills and concepts introduced could be various positions, spacing on the field, defense and offensive fundamentals, crossing the ball, and goal-keeping.
Structured Scrimmage: (25-35 minutes)
Children will split into teams and participate in a controlled scrimmage designed to help your child implement the skills they are working on in a real game situation.
 Things they Learn
Introduction to the rules of soccer
Dribbling
Spacing on the field
Various positions
Proper shooting technique
Crossing the ball
Goal-keeping